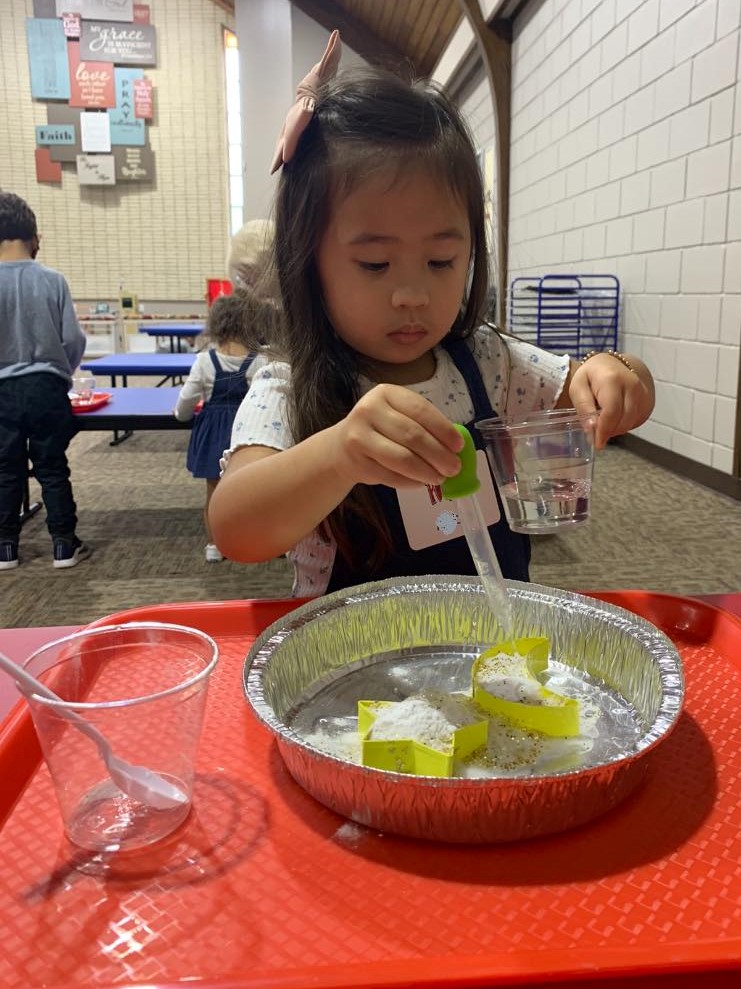 Power Hour is a high-quality, preschool learning program for children to enjoy with their caregivers. Power Hour families can look forward to eight weeks of brain-building and bond-building fun!
During each Power Hour session, children will explore core learning concepts in mathematics, literacy, fine/gross motor development, writing, science, and social studies. These learning concepts are experienced through music, crafts, and play.
What gives Power Hour its power? The foundation for each session is the Bible. Children learn that they are dearly loved by Jesus who washed their sins away!
WHO: Parents and preschool aged children
Lessons and activities are aimed at the developmental level of two through five-year-olds. Younger siblings are welcome to tag along at no added cost.
WHEN: Power Hour is offered as an 8-week program beginning February 11th. Classes are hosted on select Fridays from 9:00-10:00 AM or 10:45-11:45 AM.
Power 4 Parents class runs in-between sessions from 10:05-10:35 AM.
WHERE: Calvary's Early Childhood Learning Center.
COST: $50 per child. Tuition must be paid in full, in advance.
*If finances are an issue for your family, please let us know. Sponsorships are available for families in need.
REGISTRATION: Advanced registration is required.
Power Hour teacher and director, Amy David, has a passion for creating loving, innovative, and Christ-centered programs for children and their caregivers. It is her joy to see families building bonds and creating memories together while they grow spiritually and academically.
Included with your Power Hour registration!
Every Power Hour class includes a special time for parents to learn and grow too! While children gain a bit of independence during supervised playtime with their teachers, caregivers can enjoy a cup of coffee, some adult conversation, and a Power for Parents class designed to empower and equip them in their role.
Watch past Power Hour To-Go videos and lessons on our Vimeo Channel!
If you have any questions about Power Hour or Power for Parents, take a look at our Power Hour Policies.
If you still have questions, email us!